ARRW
ARRW
 Hi〰︎I'm YUZU.
Almost the end of February…
Anyway, this time YUZU's
– Diary blog –
Title: "What did you do a year ago yesterday?
February 27, 2020
On this day. I went to Hyogo Prefectural Museum with my friend.
"Van Gogh Exhibition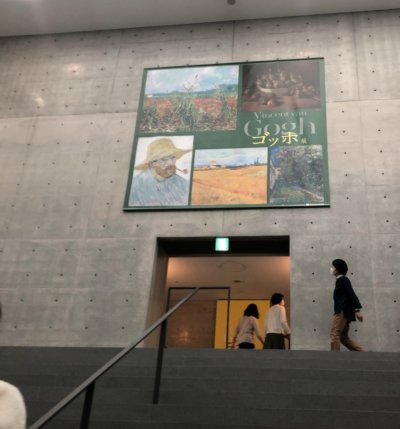 When I visited a museum,
I forget about time and keep looking at arts❤
There's art outside this museum….
That's it.
"Green Apple"
Architect Tadaaki Ando was inspired
by the poet Samuel Ullmann's "Poem of Youth"
to create this object of a green apple.
I was very much impressed
by the words of this
"poem of youth"
🍏
Every time I look at this poem,
it reminds me of the greatness of words
and it also rekindles my heart.
CLEAR