ARRW
ARRW
Hello everyone! How have you been? This is Takuuuuuuuuu!
Do you know an Anime that named "Demon Slayer"?
If you know please stay here!
If you don't know it, please go watching Anime or reading Manga now!haha
My friend recommended to me Demon Slayer last month and I watched all the episode in 2days. 
Because it was soooooooo gooooooooood Amime!
This anime depicts the battle between the hero and the demon in the Taisho era of Japan! 
What are you thinking about from the battle between the hero and the demon in the Taisho era of Japan?
👂
👂
👂
Yes, you are right! It's Samurai!
I am going to introduce experience of Samurai service which is called "LAST SAMURAI"!
You can use a real sword this is a one of the reason for popular! 
Let me say you again! If you don't know Demon Slayer please watch or read it first!haha
Are you ready?
I'm gonna do total concentration!
Let's get started!
LAST SAMURAI is configured 4 experiences!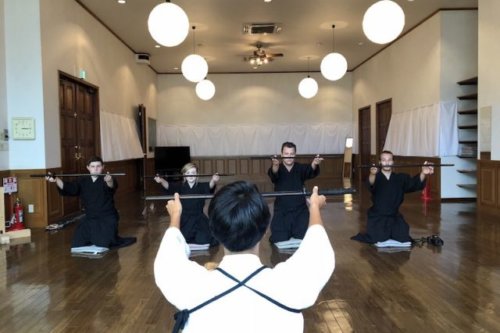 ①Courtesy
Change into the Hakama attire of the samurai not the cloth for Demon Slayer Corps! You would be excited even only wearing Hakama!※If you do not know how to wear, the staff help you so do not worry!
Then go to Dojo hall.You will learn basic history of Japan and What kind of person was Samurai. Also Japanese traditional courtesy and the ethical code of the warrior(Bushido).
---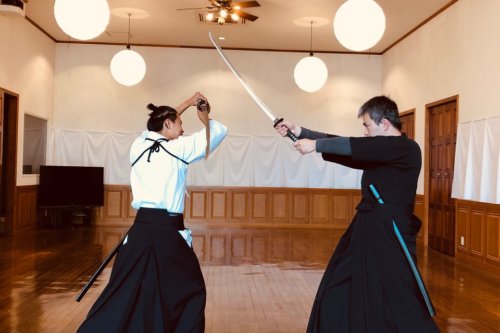 ②Form
You learn how to use a real sword but use a training sword it is called Mozot! Even Mozoto is really heavier than you think! I'm sure about it! You would be surprised!
It means really hard to swing real sword it is not like in the  Anime!
And you master"Water Breathing form1-10″here!
You are not allowed to master other Breathing.
---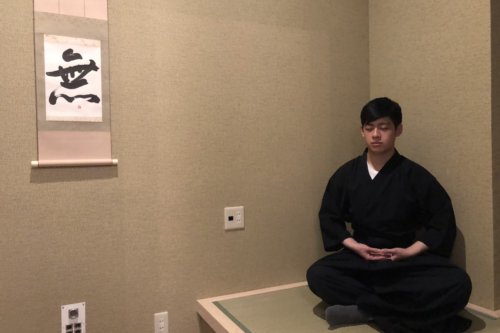 You've heard about "Zen" but not sure what it is, Are you ?Recently, it has been recognized overseas as "Zen". Zen is "Find the truth of who you are" Most of people might say, what do you mean?
In simple terms, regulate yourself (control), thanking all, eliminating waste, and look back at your way of life. Train your body with the sword and heart with Zen. Now you hear this, you might feel like you are connected to a Samurai, right?
---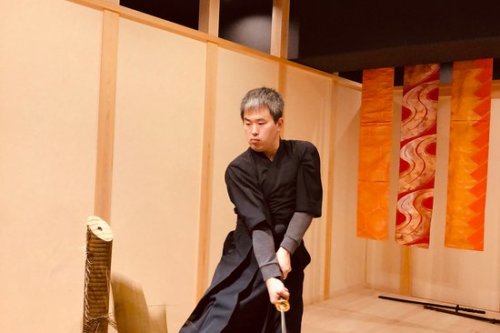 It is time to Trial with real sword!
You feel like becoming Demon Slayer Corps!haha
Raise concentration, think back what you've learned and swing the sword down. It would be a wonderful experience that you can not feel anywhere else!
---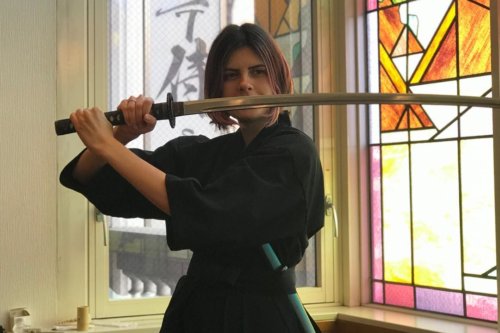 When you finish the trial, you can get a certificate and take a photo! You can also get videos for the trial. 
← Like this!
I recommend that you decide in advance the cool poses you want to take!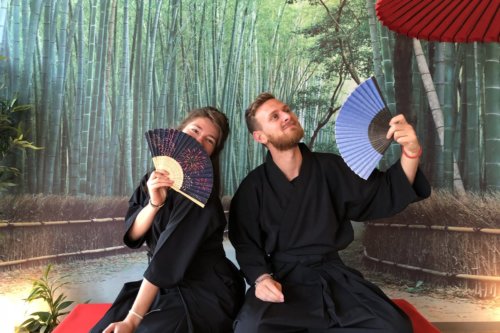 It is really close to MITSUWAYA if you want to see Osaka different from the people around you please go there!
I think you definitely have a valuable experience!
CLEAR