ARRW
ARRW
Hiii! How are you doing these days?
I was kinda depressed because of long-lasting rainy season.
I like a rainy day, BUT we have too much rain this year…!
However, looooong rainy season is finally over😍!
Wooooooo-Hoooooooo!!
🏐
🏐
Today, I'm gonna talk about Best Anime in My Life!
I got into Anime these days…👏✨
Honestly I was not interested in Anime at all until recently.
I don't know why but I wasn't attracted to Anime at all for 22 years😢
However!! I finally realize how amazing Anime is thanks to just one Anime.
That one is still best Anime in my life and I've watched it again and again…❤️
The anime which teach me how blessed we are with beautiful Anime culture
is
Hikyuu!!
Yes, I know, I know, Hiakyuu!! is pretty famous. yes, and way too great…😭✨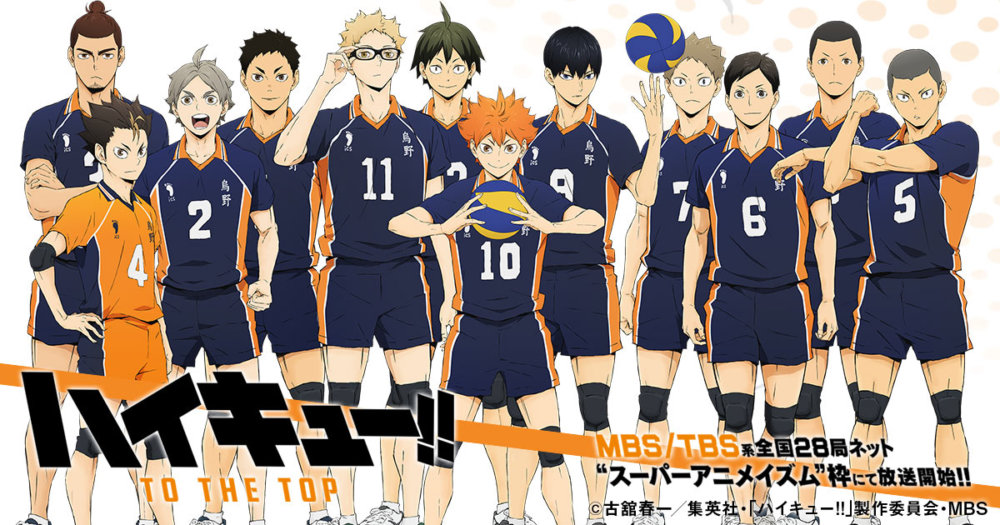 OMG, they are so cool in this pic. They're always cool hah🔥
Thanks to Haikyuu!!, I got into Anime and also was attracted to vollyball🏐
I love every episode, but especially love those scenes that depict every member's growth.
🏐
①Go! Yamaguchi👦!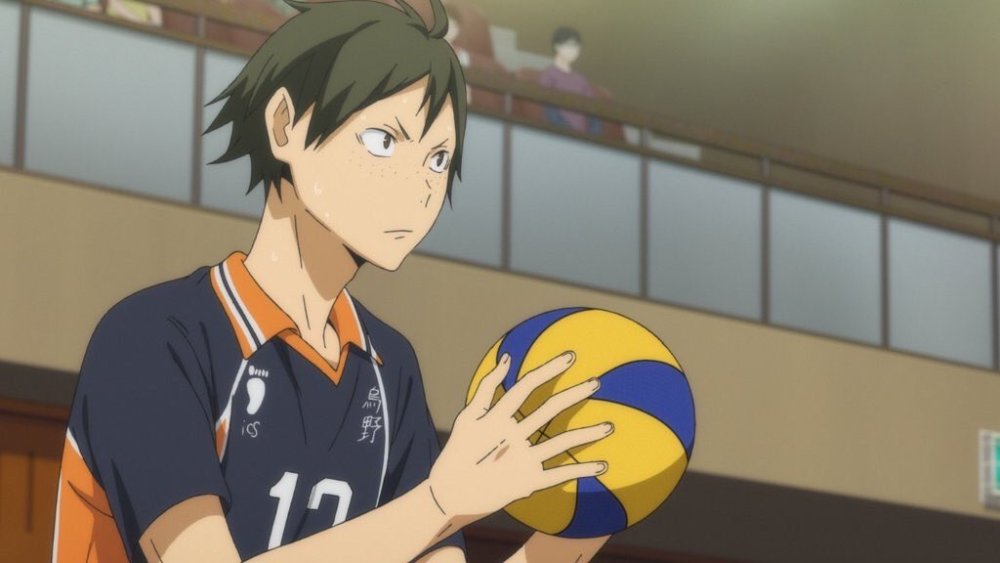 When Yamaguchi successfully did his jump float serve, I CRIED.
It was totally moving, I couldn't help crying.
He was aware of his weakness,
so he worked so hard to make his own weapon stronger.
Even under too much pressure, he successfully did his job using his great weapon.
I respect him…!
②MVP TSUKISHIMA👓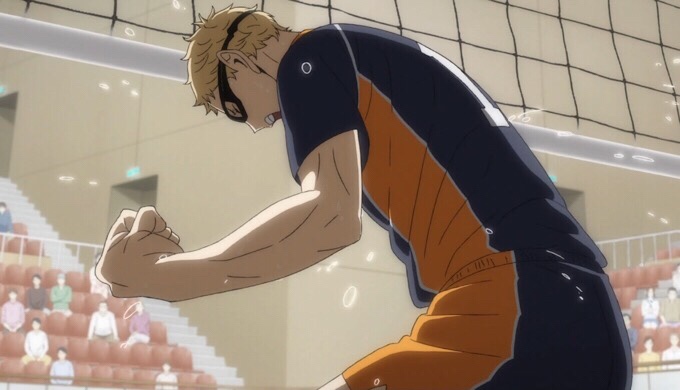 VS Shiratorizawa episode, I cried for his growth.
When he blocked Ushiwaka's spike,
when he got injured, 
and
when Tsukishima become addicted to volleyball!!
This moment was so touching, watched many times and always CRIED.
③HINATAAAAAAA!!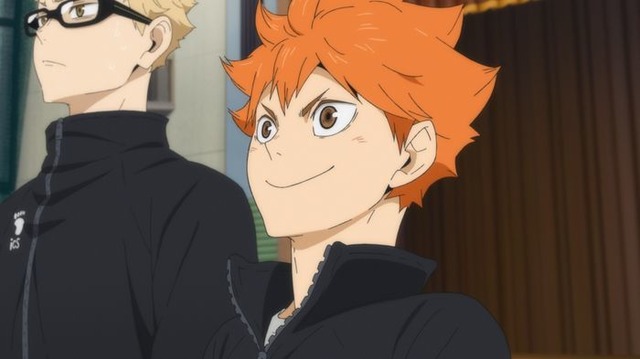 Yes, HINATA, yes!! I like him so much, I respect him so much.
Like him, I wanna be crazy about something, wanna have a dream and work so hard.
🏐
🍗Meat dance🍗
It's not about someone's episode, but I love this scene so much😂
They are so cute, just cute. Why are you guys so funny…?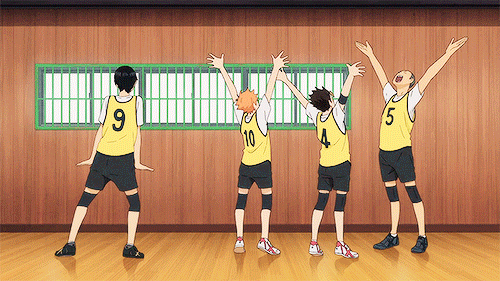 🏐
🏐
Okay, this is the end of today's post!
Thank you for reading✨
Let me know if you know great Anime!
CLEAR