ARRW
ARRW
Hi, everyone! it's MITSUWAYA Staff Mako.
Again, I would like to introduce our new YouTube movie, Jollof Rice from west africa, Sierra Leone!
Do you know where Sierra Leone is? It's here↓↓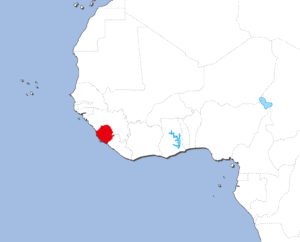 You might think Sierra Leone as "Poor country", "civil war" or "Ebola hemorrhagic fever". Hmm, it's not positive word..
But, in my opinion, it will be rude if you think "Poor people".
Because I've never been there, I don't have any friend friend from Sierra Leone. However I would like to know their culture, their thinking and would like to have some friend!!
So, first, let's cook Sierra Leone's food and think about them! Please check it out!😄
CLEAR