ARRW
ARRW
It's a beautiful Sunday, and there are only about four days left in 2020.
So I'm going to look back on this year in lost in thought.
Needless to say, too much has happened this year…
In Japan, one Kanji character is announced
at the end of each year to symbolize the year.
This year's Kanji is "密(close)".
I think "転換期(Turning point)" is good.(There are many two words.)
I already miss the month of March, when I became a Mitsuwaya staff member.
In March, COVID19 was just starting to spread,
and it was hard to get masks and alcohol disinfectant,
and I remember all kinds of information flying around….
In the pre-COVID19 world, Mitsuwaya always seemed to be more crowded.
I can't wait to feel the lively Mitsuwaya.
Nevertheless, the hard times are still to come.
But I hope I can send out more information
about the goodness of Mitsuwaya in a better way.
And…I renewed such a blackboard.
Ta-dah!😇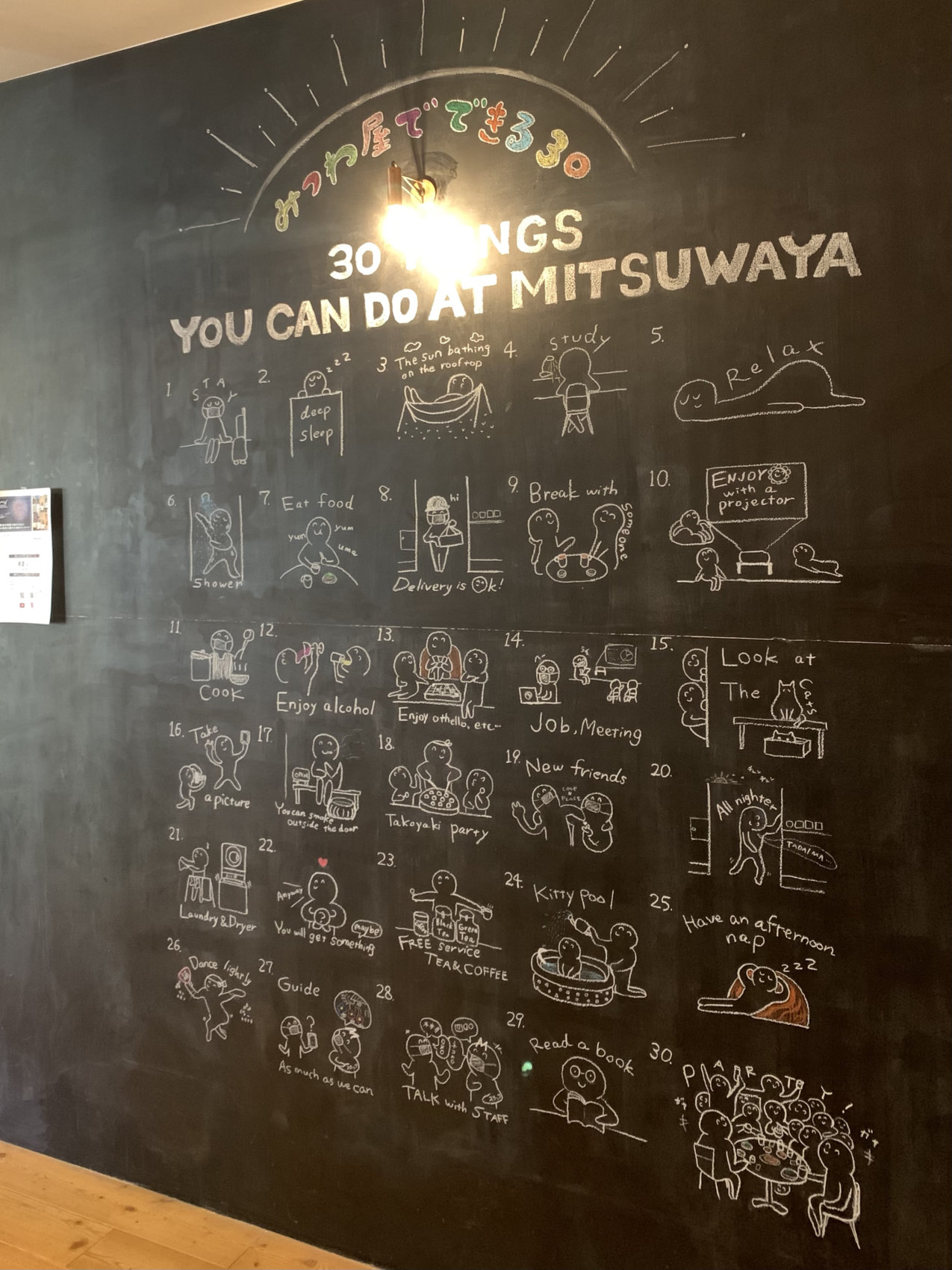 『30 THINGS YOU CAN DO AT MITSUWAYA』
"What can I do?"
I drew this because I thought it might be good for people who felt this way.
Actually, I drew it…..!🥺
I did my best to draw them in a cute way,
so please take a look if you like🙇‍♀️(😱)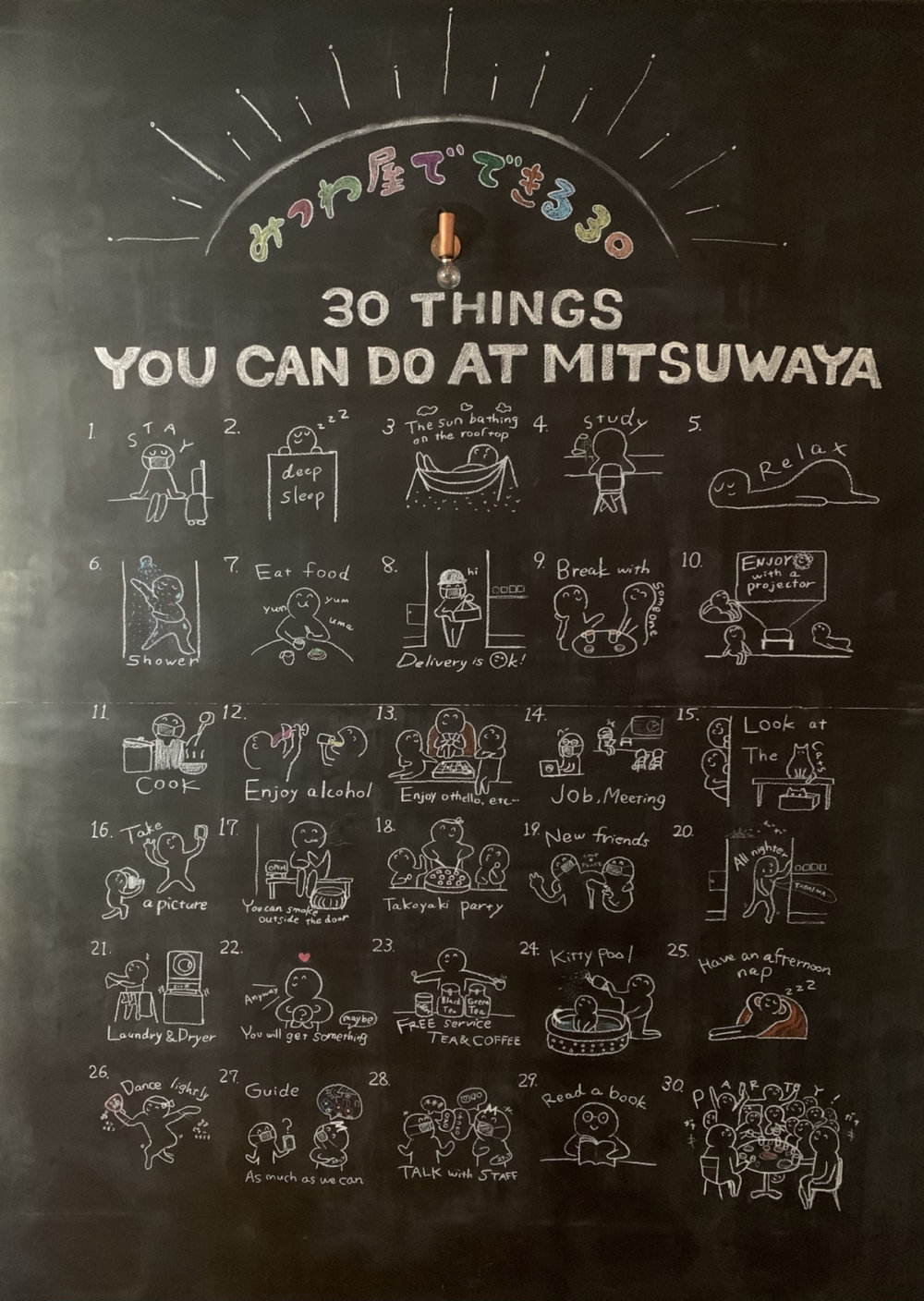 I hope you have a happy new year💫
CLEAR