ARRW
ARRW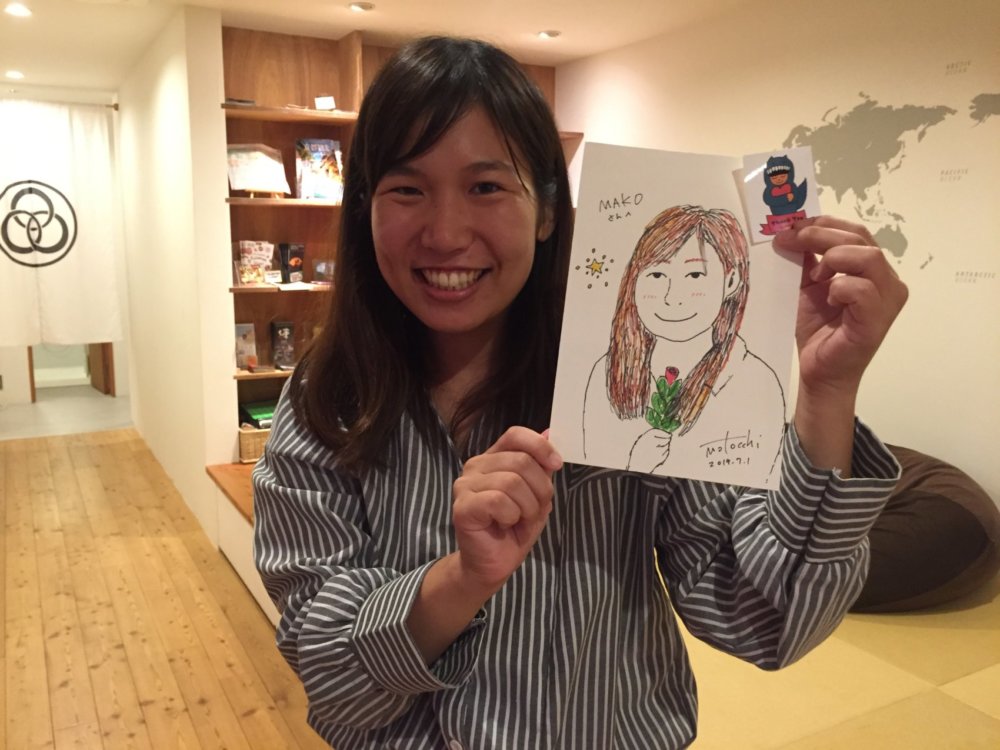 There is not only guest from foreign country, but also Japanese guest. Sometimes Japanese guest are shy, and they think that they cannot speak English, so it might a little bit hard to talk with Japanese.
But I believe they want to talk with guests from all over the world, and they are really interested in you guys!
Last time, one Japanese guest stayed at MITSUWAYA, he is professional artist. He held his own gallery nearby. When he come back to MITSUWAYA, he drew my portrait. It was first time for me, so I was really happy!
After that, I drew his portrait in return. I'm not sure that I did well or not, but I hope he were happy as well.
When you come to Mitsuwaya, please try to talk with Japanese guest as well. Even if they speak English a little bit, you can find wonderful encounter.
CLEAR