ARRW
ARRW
What happen at MITSUWAYA 2022
It's already 2 years since COVID-19 is raging worldwide.
At MITSUWAYA, before COVID, many guests came here from abroad, but coming to Japan is much more difficult than before now.
That's why we started "Short stay plan". Local people don't need bed for stay night. But they need a small space for study, for work, etc. 
Now many local people got to know our "Short stay plan" and they use it.
(Of cause we open "stay night plan" at the same time)
This page is a page for tell as MITSUWAYA is.
---
DATE: 27/MAR/2022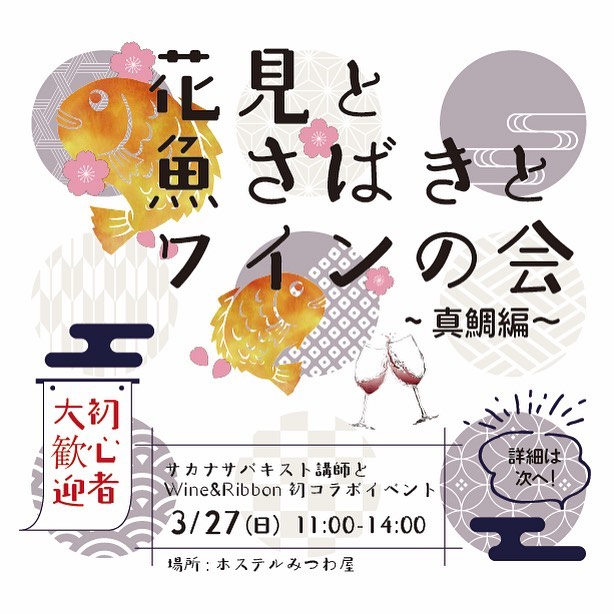 At MITSUWAYA, special event was held!
Sashimi (sliced raw fish) making event with tasting wine! This was first event of Sashimi making specialist "Okubo-san" with wine specialist "Mari-san"!
A lot of guest participated, they enjoyed a lot! In addition, Sakura in front of MITSUWAYA bloomed very beautiful, so everybody seems happy!
Yes, spring already came!!
MAKO
---
DATE: 05/FEB/2022
Hey guys, do you know "3coins"?
It's a 300 yen shop (About 3 dollar), there are so many "3 coins" all over Japan.
Recently staffs of 3 coins came to MITSUWAYA, and they did product photography at MITSUWAYA!
Photos are posted at online shop of 3 coins, at Instagram and real store as well.
We really appreciate those nice photo! 
Do you know where in MITSUWAYA, these photos? Guess it! You got it?
MAKO
CLEAR