ARRW
ARRW
Hi!
It's been 4 month since I started to work at MITSUWAYA!
And I would like to introduce ONE DAY TRIP IN WAKAYAMA.
Here are the destinations!
1,Wakayama castle
2,Awashima shrine
3,Tomogashima
MITSUWAYA(on foot)⇒Nankai Namba Station⇒Wakayama City Station…total 2 hours
Wakayama Castle(25 mins on foot from Wakayama City station,10 mins by bus)
Wakayama castle is one of the 100 great castles in Japan.
It is surrounded by nature and there is a small zoo.
And there are a lot of valuable historical materials inside of the castle tower.You should check it out!!
And also, from the castle tower, you can get a full veiw of Wakayama city.You will feel as if you were the lord♪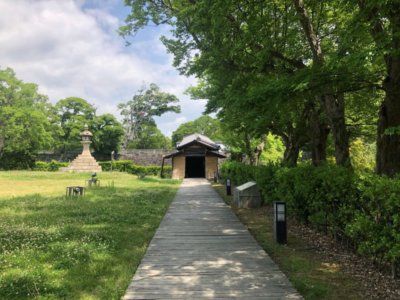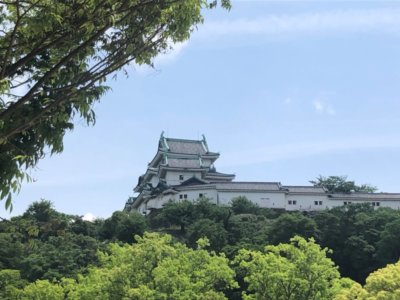 Wakayama city station
⇓(25 mins Nankai-kada-line)
Kada station
Kada
①Medetai train
Kada is a port town in Wakayama city.
It seems to give Japanese people a nostalgic feeling.
You will have fun and interesting feeling by just walking around there.
And the train between Wakayama city and Kada sation is decorated with ornaments in the shape of sea creatures. It's so cute!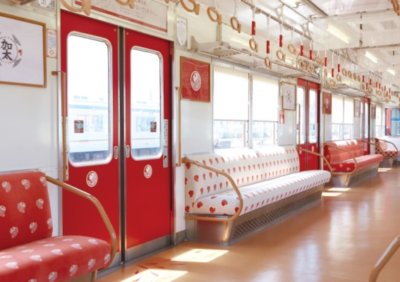 Kada station
⇓(20 mins on foot)
Awashima shrine
②Awashima shrine
This old shrine is well-known for the "Hina Nagashi" ritual.
Many women visit this shrine to make prayers related to female matters such as childbirth and fertility.And also it's famous for its dolls, which have been dedicated from all over the country and are lined up in the vermilion-lacquered front hall.
There are some restaurants where you can have fresh sea food.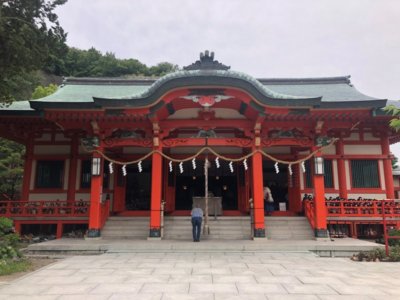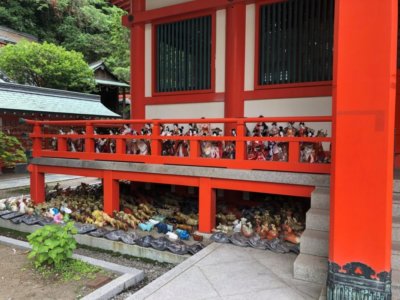 Awashima shrine 
⇓(5 mins on foot)
Wakayama kada port
⇓(20 mins by ferry)
Tomogashima
 Tomogashima is a small group of islands off the coast.
You can hike, picnic and camp on Okinoshima, the main island.
The dilapidated red brick structures and overgrown vegetation give the island an uncanny resemblance to Laputa, the floating island in the Studio Ghibli movie Castle in the Sky.
Just make sure to check the time schedule of the ferry, it is different depending on the seasons.↓
http://tomogashimakisen.com/jikoku.html 
Tomogashima
⇓
Wakayama kada port
⇓
Kada station
⇓
Wakayama city station
⇓
Nankai Namba station
⇓
MITSUWAYA
☆tips☆
☆leave MITSUWAYA until 9AM
☆check the weather of the day(The ferry might not come if the weather is not good.) 
☆wear full-length trousers(There are lots of insects in Tomogashima.)  
☆feel the differences between Osaka and Wakayama, Have fun!!
CLEAR