ARRW
ARRW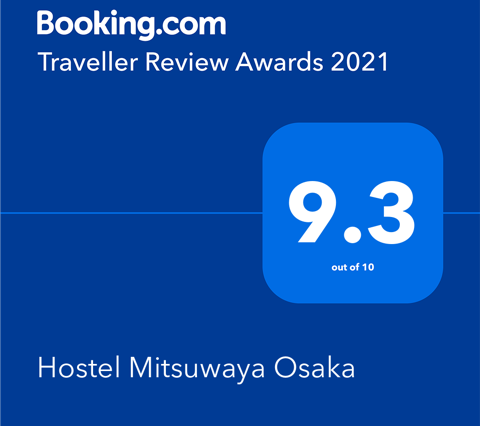 『Booking.com』 announced that MITSUWAYA had won a prize of "Traveller Review Awards 2021" six years in a row. *9.3 out of 10 points.
About Booking.com『Traveller Review Awards 2021』

The Traveller Review Awards are part of an annual appreciation programme that recognises our partners for their exceptional hospitality, as demonstrated by the review scores that travellers leave after their stay or experience.

To be a winner in the Traveller Review Awards 2021, on 1 December 2020 you need to have had: An average review score of between 8 and 10: At least three reviews left by Booking.com travellers
Comments or review from guests, it always makes cheer us up.
Thank you, and we will keep effort to make a nice hostel!!
All Staff
CLEAR