ARRW
ARRW
Hi! This is Staff Mako! How are you guys?
It's difficult period now, but I really hope you all stay safe and healthy.
Today, I would like to introduce somewhere in Osaka, which is not busy, not narrow, 
Osaka is NOT only city side
Have you ever been to Osaka? If Yes, you might know this place. Anyway, I will show you pictures, so enjoy virtual trip!
With Go pro which my sister gave me, I went to Kisaichi station, which is on Keihan Katano line.
Maybe you will wonder "Is this Osaka?" Because the sight from the window of train, it's already country side.
When you get off train, let's hiking! Just walk walk walk!!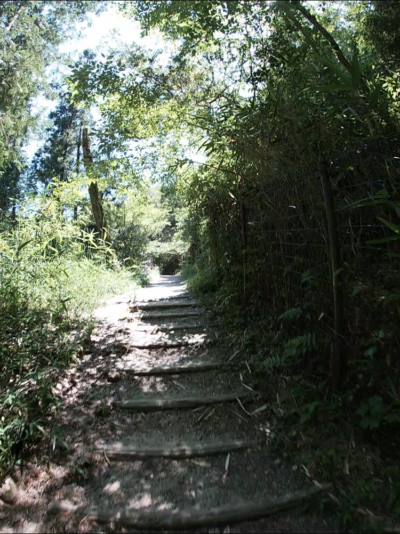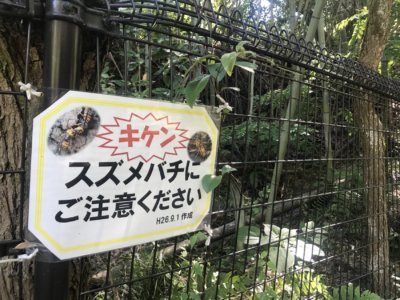 This sign means "Be careful for Hornet". At that time, I said "NOOO!" Because I was black t-shirt. Do you know that Hornet likes "Black"? When you go to the mountain, just wear something color!
After 40 min. walk, I arrived the entrance! Finally!!
Hoshida-Enchi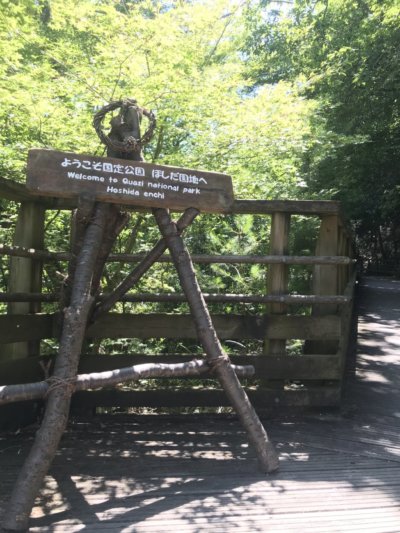 Yes, my destination is Hoshida-Enchi! Do you know this park? I think it's not very known for tourist, but it's known by local people!
Hoshida-Enchi is not my final destination, I continue walking. Last 15 min! Fighting!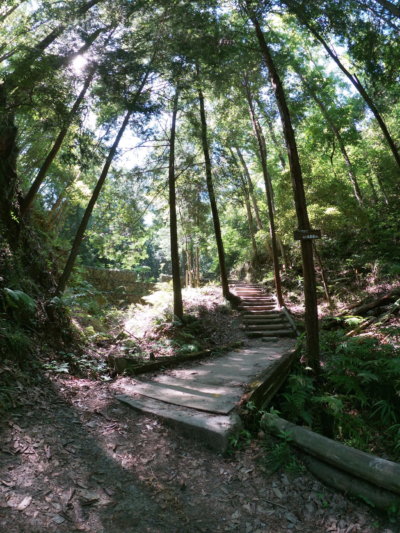 Hoshino Buranko (Star Swing)
After 15min more hiking, I arrived my final goal! But.. something wrong???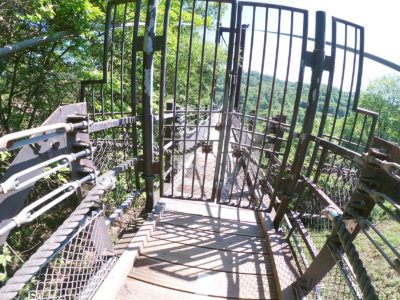 NOOOOO!! It was close today… I walked around 1 hour.. on really hot day…
Normally, you can see big suspension bridge, who across mountain to mountain.
I dare not post a photo, which is on open day. Because , please come to Osaka and have a look by yourself!!!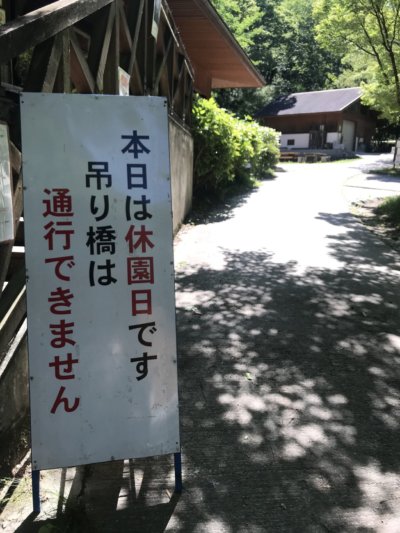 And be careful, Tuesday is closing day.lol 
CLEAR