ARRW
ARRW
Hi, mates is everything okay now?…me? of course really good!😊👍🏻
Please take care of yourself anyway..😷
So today, I'd like to introduce you to THE BEST ITALIAN FOOD IN OSAKA!
There is a store named 'Semba Kitchen(Main store)'
The store is really popular in Minami area!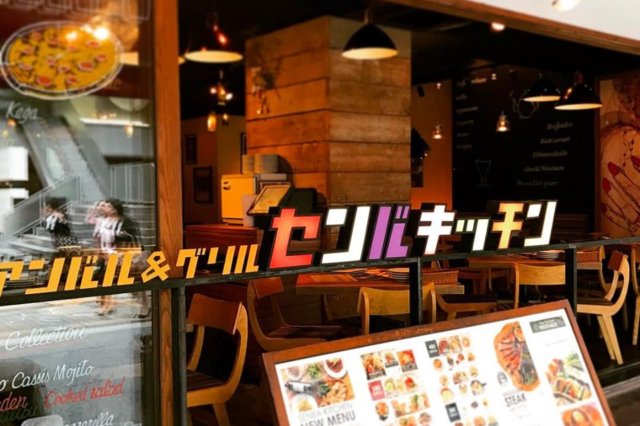 Semba Kitchen is located in Minami Senba, and  the other ones are in Umeda🙆🏻
Particularly I do love the ambience of here! When you enter the exterior with glass sides, can see big open kitchen!
So you'll definitely see how the chefs make some dishes nearby especially seat at the counter🍳👩🏻‍🍳
Besides, there are various types of seats such as table seats, sofa seats,
and private room♥️(for only one group a day tho!)
Next wanna share my favourite dishes for you, mates😉
.
.
.
My favourite entrees💁🏻
Everything seems good, right?✨✨ Fried Pasta is just ¥280JPY, but it's obviously massive and tasty!
The other ones, Olive and Camembert are sooooo nice! They're good combination I bet👏🏻
And here there's a wide variety of entrees as well! They have over 30 types only entrees😳
It's hard to decide which one I choose…haha
.
.
.
Next my favourite main dish💁🏻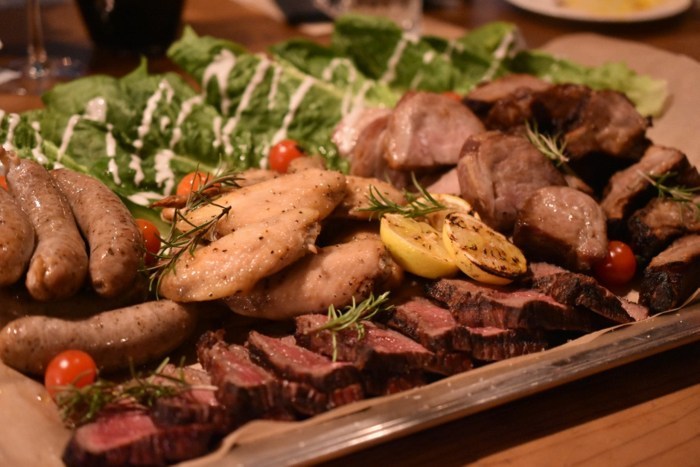 Gekisen Meat Platter¥2580
…Look! so many meats on this plate🤤🤤haha There are sparerib, steak, grilled venison, sausage and so on!
Depends on the day, the chef chooses which means on the plate it!
When my friends and I come here, definitely order my favourite entrees and the main one!🥰
We devoured that every time and feel stuffed every time (and tend to eat more than enough.)🤰🏻🤰🏻LOL
So why don't you come and order this special YUKA's select…?😘kk
CLEAR