ARRW
ARRW
Time to Tipsy Mako's Recommendation★ Long time no see everyone, how are you?
Today's restaurant is not in Namba, not in Tanimachi, but at Kyobashi!
From MITSUWAYA,
Tanimachi Roku(6) Chome Station
↓↓ By Osaka Metro Nagahori-Tsurumiryokuchi Line
Kyobashi Station
It's 4stops, takes 10 minutes by train.
I want to go there until I get on the train, the name of restaurant is Izakaya Toyo!
This is Toyo, standing bar, you see?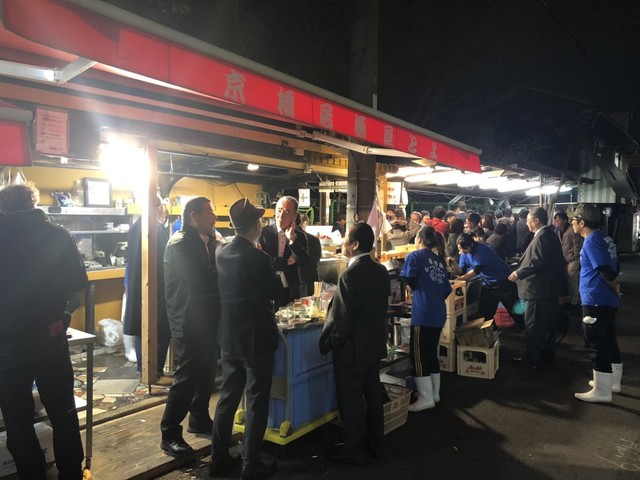 In Osaka, there is many standing Izakaya (Bar). Actually, I didn't like standing style bar because I wanted to sit down especially I drink alcohol. But Toyo broke my stereotype!
Anyway,
⭐Best Atmosphere
⭐Best Owner
⭐Best Fish
This restaurant is outside stand, and you will drink with other guests. I love that kind of atomsphere, it makes the food more delicious.
And this is famous uncle(owner). He is grilling tuna cheek meat. What a grate!
In addition, he always want to speak English, even if he don't understand.
Last time I went there, he told to the foreigner in English, but if they answer in English, he didn't understand. It was funny! lol
It seems he want to try to speak English.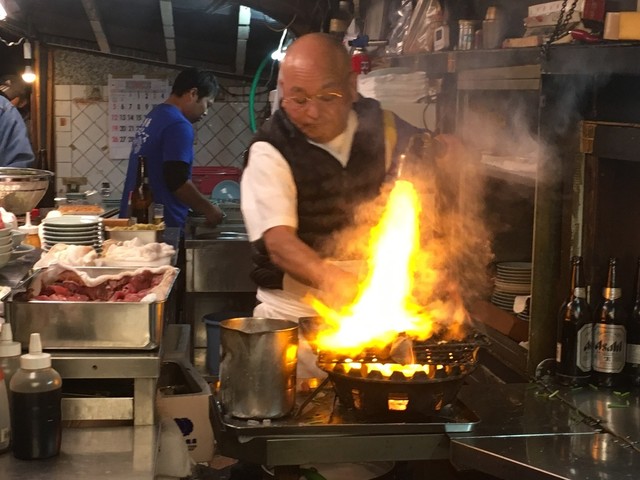 Reacentry this Izakaya Toyo was featured in Netflix movie. So Toyo is really popular for Japanese and for Foreigner. I really recommend you to go there before it's get cold, because it's completely outside!
CLEAR