ARRW
ARRW
Hello, everyone!
It's Nanami who feel sotired of staying home these days😴
Staying home alone all day make me feel so depressed, so I started to go for a walk early morning for outdoor exercise🚶‍♀️ As I explore a new neighborhood, I found very gorgeous park which I really want you guys to visit during Osaka trip!
This park is called… "Tsurumi Ryokuchi Park"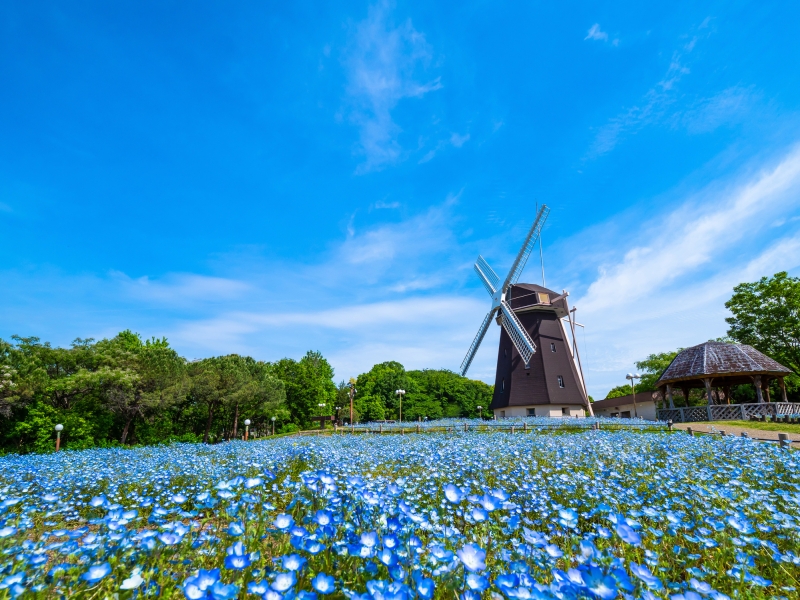 Located in Tsurumi-ward, Osaka City (near Moriguchi City).
 Little bit far from the center part of Osaka (Umeda, Shinsaibashi), but you can access by train very easily👌
One of the biggest parks in Osaka🐙

Beautiful nature and various attracting facilities🍀
Let's see more details…!
🚶‍♀️Walking Route🐕
In this spacious space, there are various facilities that keep attracting you during walking. 
Of course, not only walking, you can also enjoy sports, yoga, picnic, and Ohanami🌸
☟Those are my favorite places for a walk!
1. Windmill
    you can see a windmill surrounded by beautiful flowers on the hill. Very beautiful💛
2. Central entrance of the park
    feel so good walking in the middle of entrance street surrounded by tall trees🌲
    Negative ions make you feel good:)
3. International Garden area
    you can see the gardens created for various international representatives for a 1990 expo🌎 
    (Some of them get weathered…)
🏌️‍♂️ Facilities 🏇
They also offer various services that make you satisfy✨
Besides that, there are golf course, sports ground, and tennis court…⛳️⚽️🎾!!
They offer beautiful natures, attracting facilities, activities, bbq, onsen…
yes, this is the must-visit place in Osaka especially if you feel tired of city life😌!
You can get more info ☟✨
Thank you for reading ~🍀
Stay healthy and have a nice day!!
CLEAR