ARRW
ARRW
I'm the first appearance in here. Hello everyone! I'm Chiho.
Ladies and gentlemen, from now on, I want you to think only about food.
(Welcome to food thinking time)
Now it's hard time to go outside, but
I want to go to eat at that restaurant🤔 
when virus comes to the end, I want to go to eat at this food shop😏
Wow! I want to try that meal🤤
I often think about it.(yeah,I like eating🤗)
How about you?
When I was doing another job before,
There is a restaurant that I often used to went to after work with
my colleagues.(It brings back memories.)
I never get tired of this taste!(Rather, I want)
Teppanyaki and Okonomiyaki makes you happy and
there are various other dishes on the menu.
I remembered the restaurant during recent stay home period.
The restaurant is【Okonomiyaki Hiro】(THIS IS Osaka taste! )
What I especially want to recommend is [Yakisoba with Yuzu vinegar]
It's vinegar, so if you eat quickly this noodle, you will choke on the vinegar. 
"Plain-tasting"and "choke" collaborate to give good stimulation to the whole body.
And It's like feeding nutrients to the tired cells of the body.
If you love vinegar, I think it's an unbearable dish.
If you want to get more energy,
I highly recommend [Yakisoba with Garlic]
Anyway,so goooood!
After all, I definitely want to eat okonomiyaki, isn't it?
By the way, everything is ready and brought to you.
Anyway, so goooood!!
Those foods goes well with…
Boooom!!🤗🍻
The restaurant have a [Very chilled beer] (yeah)
Who first came up with the idea of cooling a beer mug?(who?)
I think it is an indispensable existence in summer.(Thank you)
There are various other dishes, so please look forward to them.(ohh,I want to go now)
But we refrain from it yet…😔
By the way, Because it's wonderful, it's a famous restaurant,
and it was always crowded with customers at golden time.(There are many signatures of entertainers)
And, The restaurant is open until 3:00AM (LO 2:00AM)!!
It's great for drunkard!Ah, I want to eat and drink…
The restaurant is in Umeda.(lively town on the east side of Umeda)
If you are interested, please try enjoy some the restaurant😋💫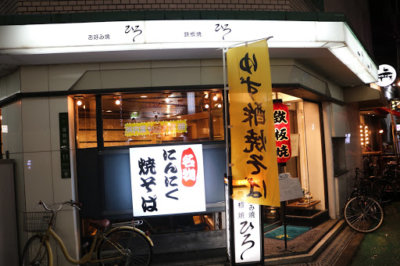 CLEAR